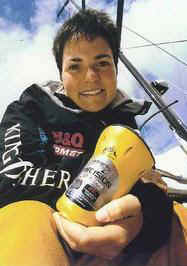 Ellen MacArthur (1976) sailed solo and non-stop round the world in 71 days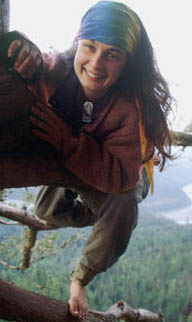 Julia Butterfly Hill (1974) lived for two years in the ancient redwood tree Luna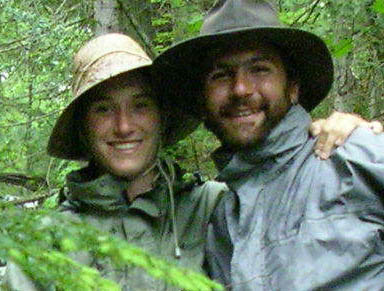 Louis and Jen paddled from Northen Quebec through the United States to New Orleans

Chris Taggart (1966) soloed a canoe across Canada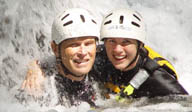 Jim and Erin lead the the world's most complete whitewater guide training program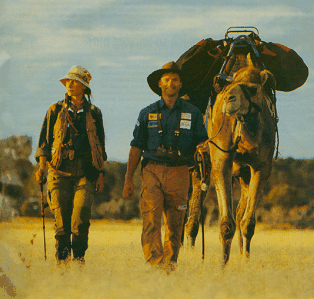 Denis Katzer (1960) Tanja Hofmann (1970)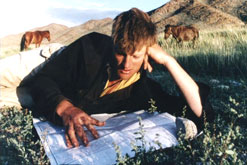 Benedict Allen (1960)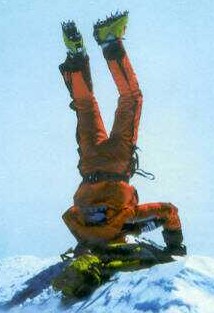 Hans Kammerlander (1956) first person to ski off of Mount Everest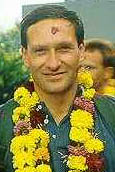 David Hempleman-Adams (1956) first person to complete the Explorers

Grand Slam

in 1998 when he conquered the North and South Poles and

scaled the highest mountain in each of seven continents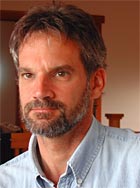 Jon Krakauer (1954) he climbed peaks in Alaska, and the Himalayas including Everest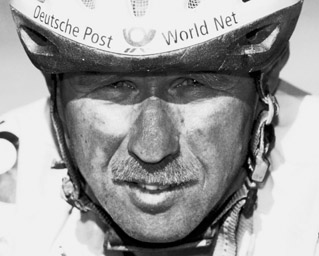 Hubert Schwarz (1954) went around the world in 80 days on his bicycle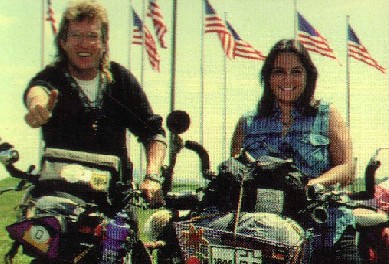 Peter Materne (1953) Elena Erat (1958) cycled around the world

Hap Wilson (1951) is Canada's best-known canoeist and expedition author
Tom Brown (1950) outdoorsman, renown tracker, teacher, and author of 16 books,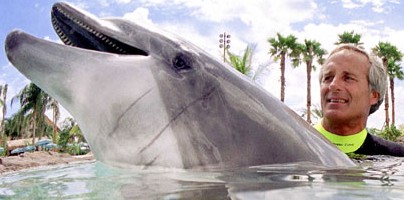 Jack Hanna (1947) Jack Hanna's Animal Adventures

Steve Fossett (1944-2007) the first person to fly around the world alone, nonstop, in a balloon as well as an airplane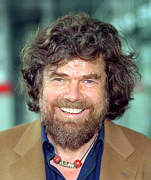 Reinhold Messner (1944) first man to conquer Everest without bottled oxygen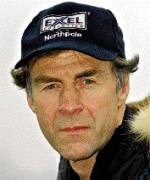 Sir Ranulph Twistleton-Wykeham-Fiennes (1944) has led over 30 expeditions to the North and South Poles,
the Arabian desert, the Nile, and many other remote places, in 1993, Fiennes and Dr. Mike Stroud
made the first unsupported walk across the continent of Antarctica, each man dragging a 500-pound sledge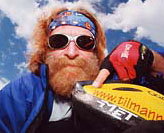 Tilmann Waldthaler (1942) der Radnomade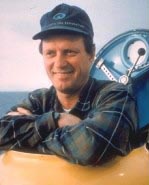 Robert Ballard (1942) US Naval officer who has been on over 65 underwater expeditions
in submarines and deep diving submersibles. He found the Titanic and many other wrecks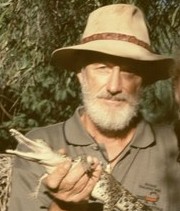 Malcolm Douglas (1941) the original crocodile hunter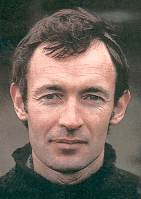 Tim Severin (1940) followed Marco Polo's routes from Venice to China on
motorcycle, then later retraced the route of the first crusade and rode the path
forged by Genghis Khan across the steppes of Mongolia on horseback
David Kunst (1939) walked around the earth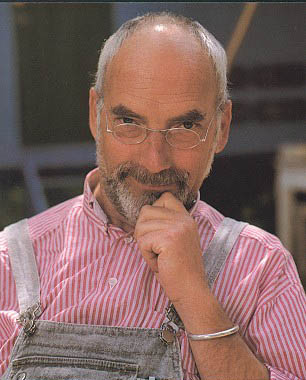 Peter Lustig (1937) host of the german adventure TV show Loewenzahn

Neil Alden Armstrong (1936) the first man to walk on the moon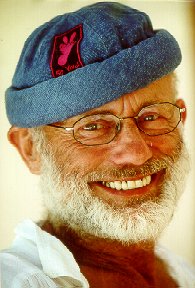 Rüdiger Nehberg (1935) also known as Sir Vival, crossed the Atlantic
on a raft, lived with the Yanomamis in the Amazon jungle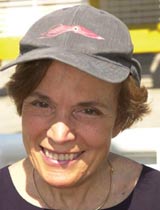 Sylvia Alice Earle (1935) has done pioneering work in studying ocean life, and
has helped develop the equipment necessary for underwater exploration,
her diving records include the world's deepest solo dive without a tether to the surface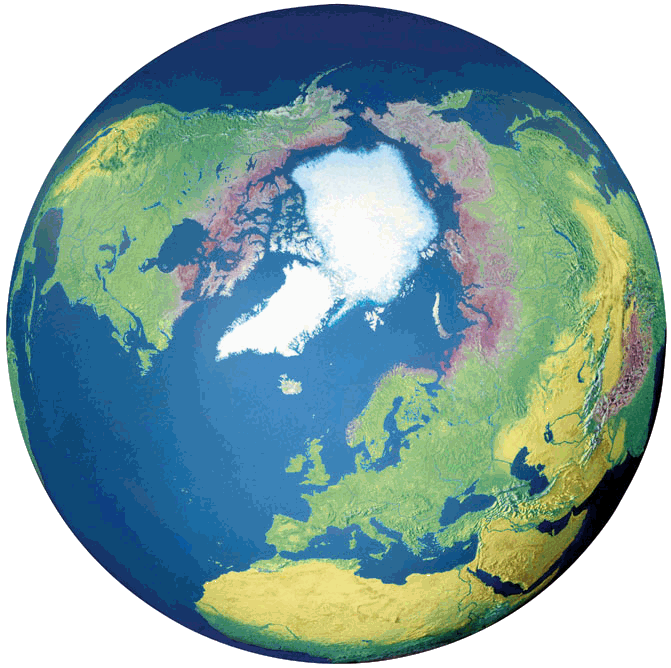 Walter William Herbert (1934) and his team undertook the first crossing of
the Arctic ice cap from Barrow Point to Small Blackboard Island Svalbard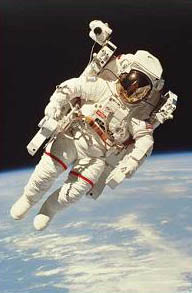 Yuri Gagarin (1934-1968) first man put into space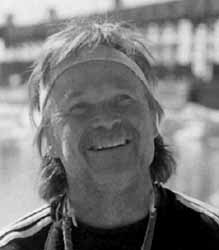 Don Starkell (1932) paddled form Canada to the Amazon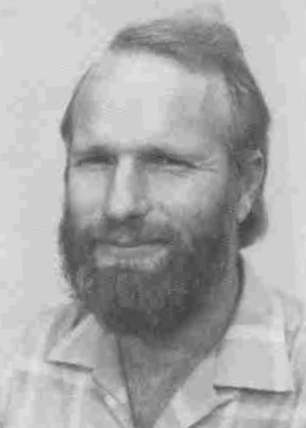 Willi Unsoeld (1926-1979) one of the first Americans to climb Mt. Everest, via a more
difficult route, played a leading role in the Pacific Crest Outward Bound School

Alain Bombard (1924) set out in 1952 to cross the Atlantic in a rubber dinghy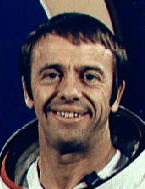 Alan B. Shepard Jr. (1923-1998) piloted America's first manned space mission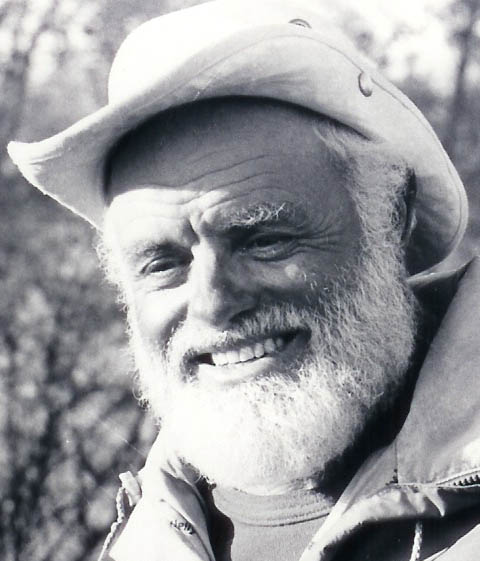 Verlen Kruger (1922-2004) paddled more than 100,000 miles in his lifetime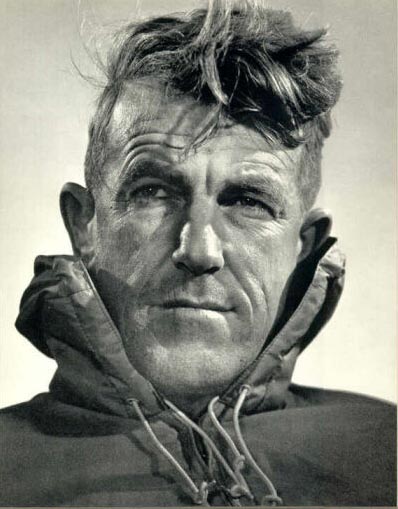 Sir Edmund Hillary (1919-2008) with Norgay Tenzing, they were first men to climb Mount Everest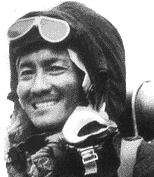 Tenzing Norgay (1914) participated in seven expeditions to Mount Everest culminating in the first successful ascent
Thor Heyerdahl (1914) built the balsawood raft Kon-Tiki to an ancient South
American design and sailed 4,300 miles from Peru to the Pacific Island of Argatau

Omer Stringer (1912-1998) the King of flatwater canoeing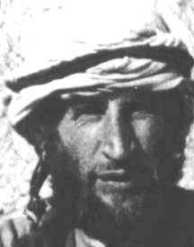 Wilfred Patrick Thesiger (1910) made two remarkable
crossings of the Empty Quarter, the desert barrens of Arabia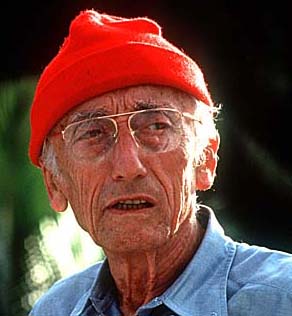 Jacques Cousteau (1910) developed and perfected the self-contained underwater breathing apparatus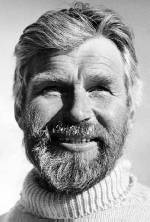 Sir Vivian Fuchs (1908-1999) the first man to traverse the Antarctic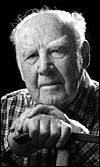 Paul Petzoldt (1908-1999) Nols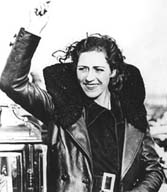 Amy Johnson (1903-1941) she set out to fly solo to Australia in a Gipsy Moth Jason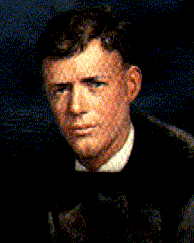 Charles Lindbergh (1902) the first solo flight non-stop across the Atlantic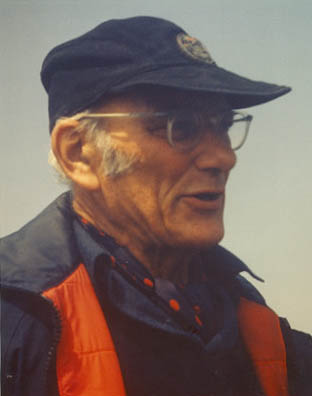 Sir Francis Chichester (1901-1972) won the first Trans Atlantic solo race in Gipsy Moth III
and in 1966-67 sailed solo round the world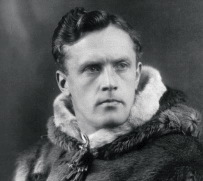 Helge Ingstad (1899-2001) with his wife Anne he found the proof of Viking settlement
in North America at the northern tip of the Long Peninsula of Newfoundland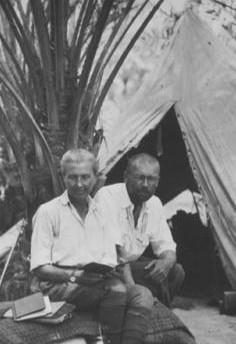 Alfons Gabriel (1892-1976) geographer and travel writer who made several trips to the deserts of Iran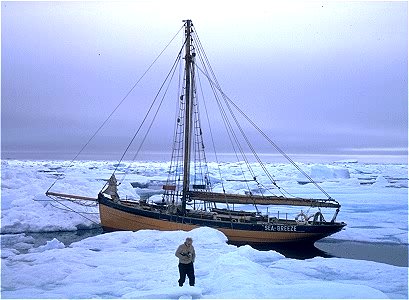 Bill Tilman (1898-1977)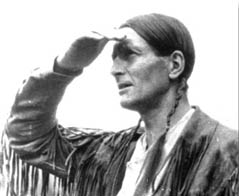 Grey Owl (1888-1910) Englishman who was adopted by the Ojibway
and became one of the first advocators of nature conservation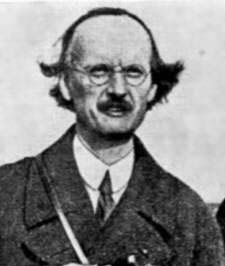 Auguste Piccard (1884-1962) he and his son Jacques took their bathyscaphe

Trieste

down to 10,392 ft. in the Tyrrhenian Pit off Capri in the Mediterranean

at that time the greatest depth reached by living man,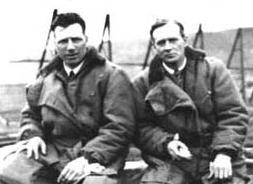 Sir John William Alcock (1892-1919), Sir Arthur Whitten Brown (1886-1948)
first to fly non-stop across the Atlantic

Louise Arner Boyd (1887-1972) repeatedly explored and photographed the

Arctic Ocean;

she was also the first woman to fly over the North Pole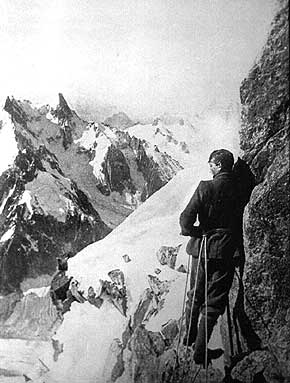 George Mallory (1886-1924) pioneered the use of bottled oxygen at high altitudes
Roy Chapman Andrews (1884-1960) led expeditions through the fragmented China
of the early 20th Century into the Gobi Desert and Mongolia, returning
the first known fossil dinosaur eggs, is the model for movie legend Indiana Jones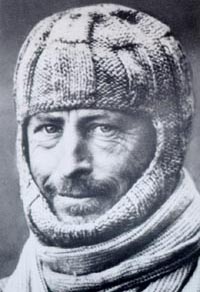 Douglas Mawson (1882-1958) was a member of the British Antarctic Expedition which

was

led by Ernest Shackleton and was among the first to climb Antarctica's Mount Erebus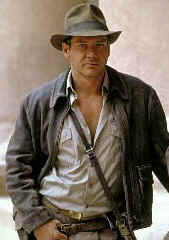 Langdon Warner (1881-1955)
Vilhjalmur Stefansson (1879-1962) explored the Canadian

Arctic and

lived among the Inuits (Eskimos) for many years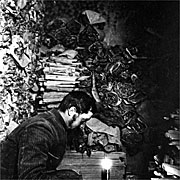 Paul Pelliot (1878-1945)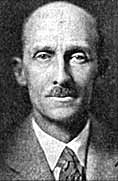 William Beebe (1877-1962) in 1932, Beebe and Otis Barton descended 3,000 ft (914 m)
in a bathysphere off the coast of Nonsuch Island, Bermuda, in the Atlantic Ocean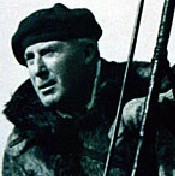 Captain Robert Bartlett (1875-1946) spent over 50 years of his life mapping and

exploring

the waters of the Far North and led over 40 expeditions to the Arctic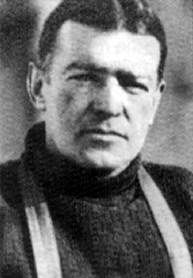 Ernest Henry Shackleton (1874-1922) he and three companions manhauled their sledges

within 95 miles of the South Pole, on another journey, after drifting on ice floes for five

months,

Shackleton led his men to Elephant Island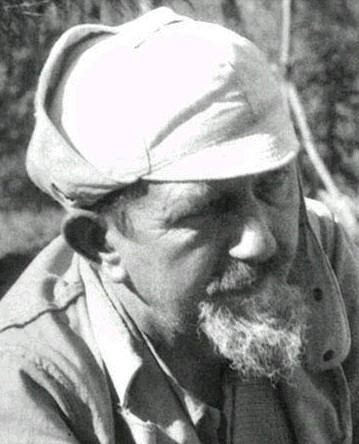 Leo Frobenius (1873-1938) undertook twelve expeditions

to Africa,

founded the Institute for Cultural Morphology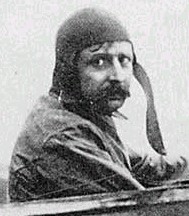 Louis Bleriot (1872-1936) performed the first flight over a large body of water in a heavier-than-air craft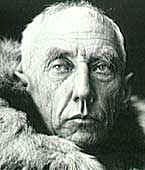 Roald Amundsen (1872-1928) first to reach the South Pole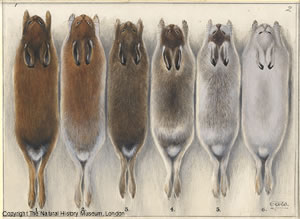 Edward Adrian Wilson ("Uncle Bill") (1872-1912)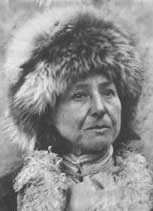 Alexandra David-Néel (1868-1969) visited the (to foreigners) forbidden city of Lhasa,
capital of Tibet, wrote more than 30 books, about Eastern religion, philosophy, and her travels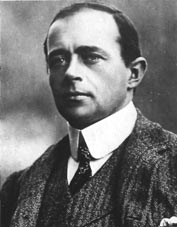 Robert Falcon Scott (1868-1912) reached the Pole on January 17 1912 after great

difficulties,

only to find that Amundsen had got there first. On the return journey

Captain Oates walked out into a blizzard never to come back
Thomas Gann (1867-1938)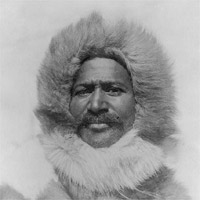 Matthew Alexander Henson (1866-1955) Peary, Henson, and four

Eskimos were

the first people to reach the North Pole in 1909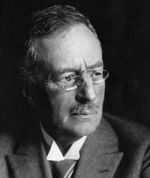 Sven Hedin (1865-1952) produced the first detailed maps of vast parts

of Pamir,

Taklamakan, Tibet, the ancient Silk Road, and the Himalayas

Sir Francis Younghusband (1863-1942) in 1886 Younghusband went to Manchuria, China

and returned

to India overland with Colonel Mark Bell, they traveled over 1,250 miles, crossing the Gobi Desert,

the Taklamakan Desert, the Karakorum Mountains, and the Himalayas, returning to India at Rawalpindi

Pyotr Kozlov (1863-1935)

Mary Henrietta Kingsley (1862-1900) made two pioneering trips to West and
Central Africa. She was the first European to enter remote parts of Gabon

Albert von Le Coq (1860-1930) archaeologist and explorer of Central Asia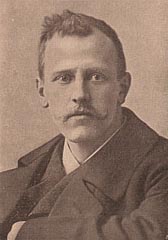 Fridtjof Nansen (1860-1930) he deliberately allowed his ship Pram
to be caught in the polar pack ice, believing - correctly - that he would
be carried north. At 84° 4' North he left Pram with one companion
and made a bold dash for the Pole, which almost succeeded
Harry de Windt (1856-1933)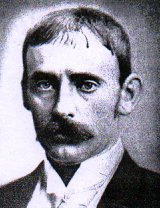 Carl Peters (1856-1918) founded the German East Africa Society (for Colonization)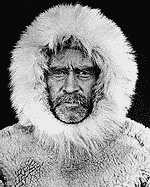 Robert Edwin Peary (1856-1920) with Eskimo help he reached the North Pole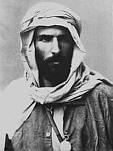 Pierre Savorgnan de Brazza (1852-1905) established French colonies in West Africa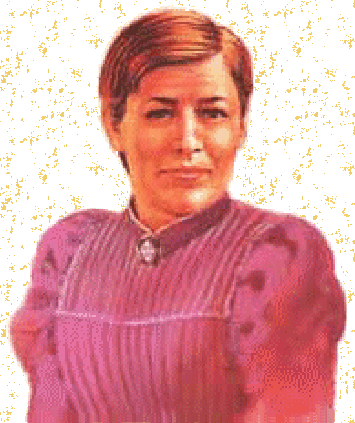 Mary Slessor (1848–1915) was sent by the United Presbyterian Church to Calabar in West Africa,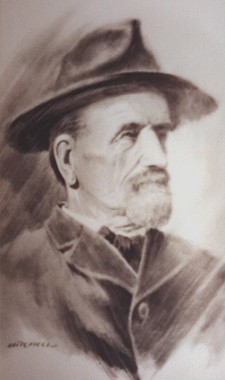 Joshua Slocum (1844-1910) he set out in 1895 to sail alone round the world, in three years
he covered 46,000 miles, paying his way by lectures and allowing sightseers on his boat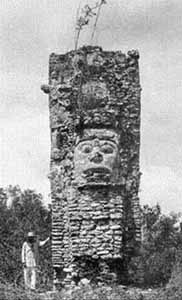 Teoberto Maler (1842-1917)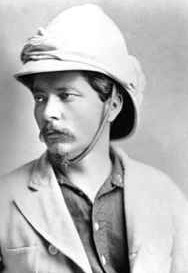 Sir Henry Morton Stanley (1841-1904) was sent to Africa to find Livingstone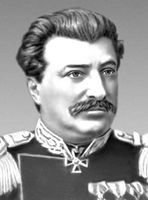 Nikolai Mikhailovich Przhevalskiy (1839-1888)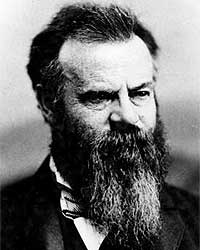 John Wesley Powell (1838-1902) explored the deserts of

the American Southwest,

including the Grand Canyon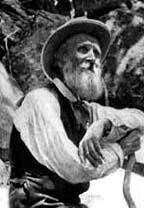 John Muir (1838-1914) best remembered as one of the greatest

champions

of the Yosemite area's natural wonders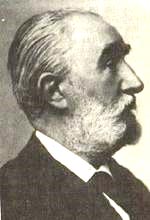 Alfred Grandidier (1836-1921)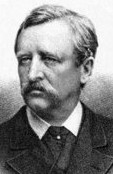 Baroon Nils Adolf Erik Nordenskiold (1832-1901) exploring

along

the Siberian coast sailed on to the Bering Strait,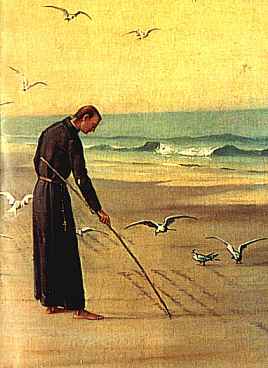 José Alberto de Oliveira Anchieta (1832-1897)
George Nares (1831-1915)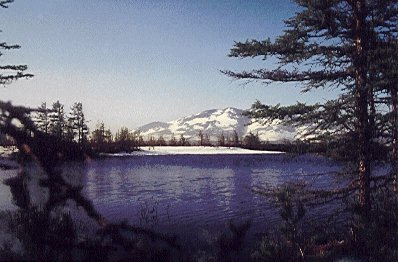 Gustav Ferdinand Richard Radde (1831-1903)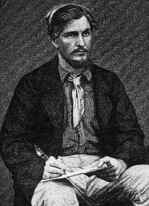 James Augustus Grant (1827-1892)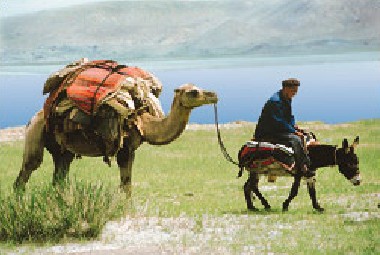 Nikolai Alekseevich Severtzov (1827-1885)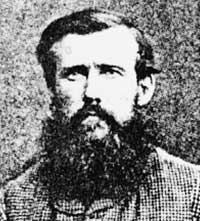 John Hanning Speke (1827-1864) visited Africa with Burton to search for the source of the Nile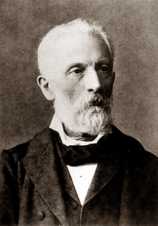 Adolf Bastian (1826-1905) traveled as a ship's doctor to Australia,
Peru, the West Indies, Mexico, China, the Malay archipelago,
India and Africa, founded the science of ethnography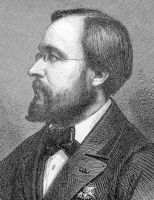 Emmanuel Liais (1826-1900)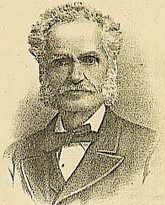 Henry Walter Bates (1825-1892) explored the Amazon's great tributaries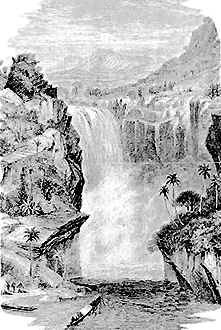 Samuel Baker (1821-1893)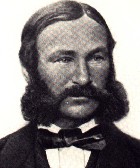 Heinrich Barth (1821-1865) traveled the length of North Africa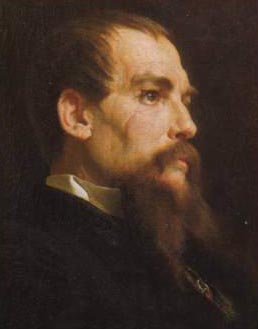 Sir Richard Burton (1821-1890) was able to speak at least 29

languages,

penetrated the forbidden cities of Medina and Mecca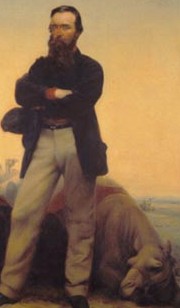 Robert O'Hara Burke (1820-1861) and William John Wills (1834-1861)
were the first Europeans to cross Australia from south to north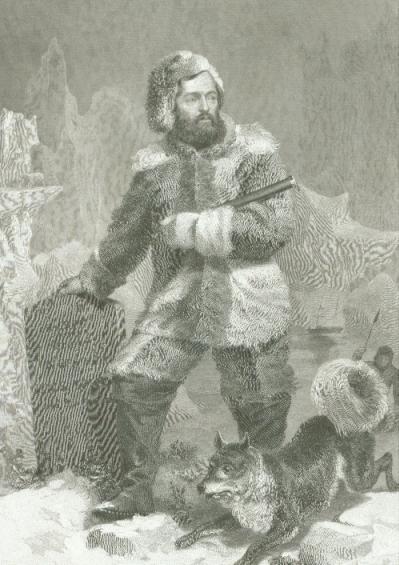 Elisha Kane (1820-1857)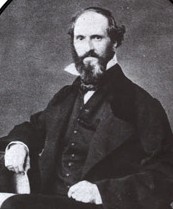 Richard Spruce (1817-1893)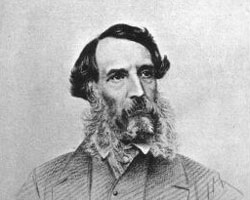 Edward John Eyre (1815-1901) with his aboriginal friend called Wylie, Eyre was the

first European

to walk across southern Australia from east to west (along the coast)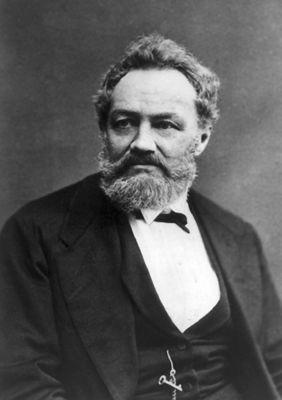 Alexander Theodor von Middendorf (1815-1894)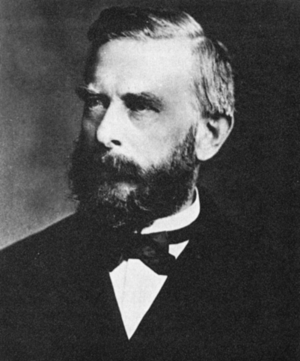 Wilhelm Karl Hartwich Peters (1815-1883)
John McDouall Stuart (1815-1866) intrigued by the mystery of Australia's unknown heartland he
made several trips on horseback into the interior looking for new pasture and a transcontinental route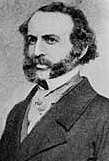 John Rae (1813-1893) explored the Canadian Arctic. Rae made three voyages,
to find the Arctic explorer Sir John Franklin, during his Arctic expeditions,
the hearty Rae walked over 23,000 miles (37000 km)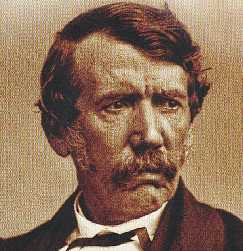 David Livingstone (1813-1873) went to Africa as a missionary, he
explored right across the continent, riding part of the way on ox back,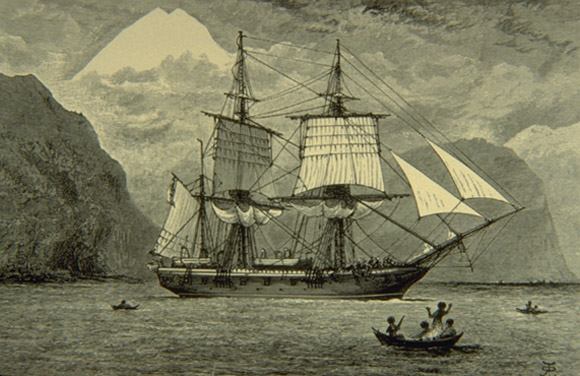 Charles Darwin (1809-1882)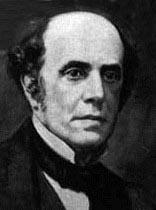 Thomas Cook (1808-1892) founded a travel agency, set up a Circular Tour of Europe
and tours of the United States, his most spectacular achievement was the transportation
of an entire expeditionary force (18,000 men) up the Nile for the attempted relief of
Gen. Charles George Gordon in 1884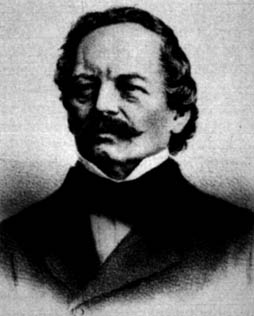 Friedrich Welwitsch (1806-1872)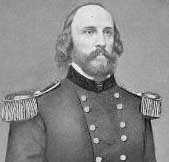 Richard Lemon Lander (1804-1834) made three trips to West Africa; he and his brother

John

were the first Europeans to canoe down the lower Niger River to its delta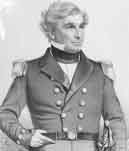 Sir James Clark Ross (1800-1862) went on Arctic expeditions with Sir William E.

Parry,

Ross and his uncle, located the North Magnetic Pole, on Boothia Peninsula

(in northern Canada) on June 1, 1831; as well Ross charted much of the coastline

of the Antarctica discovered the Ross Sea, the Victoria Land, Mount Erebus

and the Victoria Barrier, which was later renamed the Ross Ice Shelf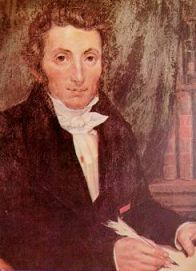 René Caillié (1799-1838) went to West Africa and, in disguise,

joined a caravan

leaving for the unknown city of Timbuktu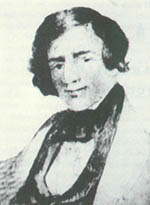 Jedediah Smith (1798-1831) was the first European American to reach California

overland from the

east, he was also the first European American to cross the Great Basin Desert via the Sierra Nevada

Mountains and the Great Salt Lake (on his return from California)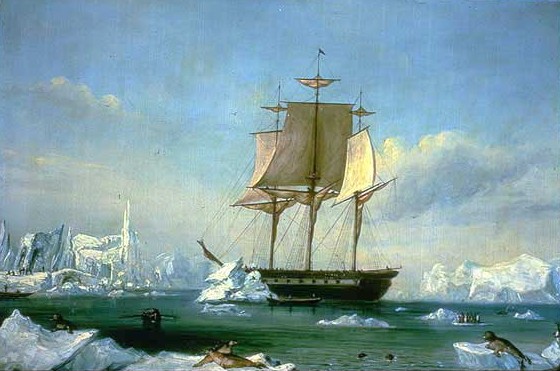 Charles Wilkes (1798-1877)

Hamilton Hume (1797-1872) Australian explorer who discovered Lake
Bathurst, the Murray River, the Murrumbidgee River, and Mount Bland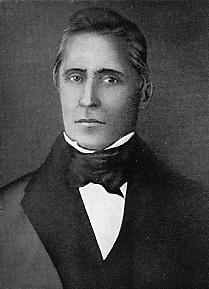 Paul Edmund de Strzelecki (1797-1873) explored the Snowy Mountains of Australia
(with James Macarthur), climbed and named Australia's highest mountain Mount Kosciuszko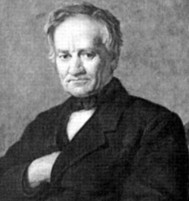 Wilhelm Peter Eduard Simon Rüppell (1794-1884)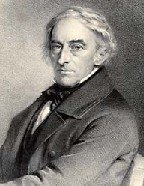 Carl Friedrich Philipp von Martius (1794-1868)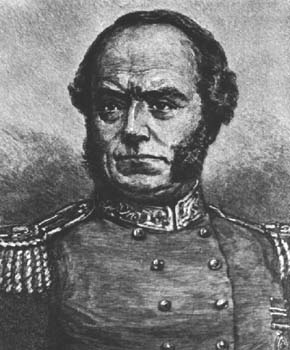 Sir Thomas Livingstone Mitchell (1792-1855) led four surveying expeditions into southeastern Australia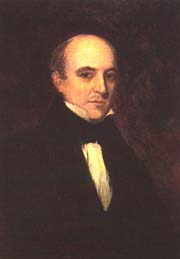 Allan Cunningham (1791-1839)

Jules Dumont d'Urville (1790-1842) recognized the true value of a recently unearthed
statue the Venus of Milo, sailed on a voyage around the world under Captain Duperray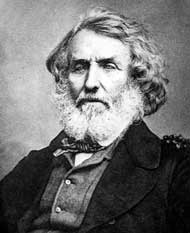 Colonel Sir George Everest (1790-1866) was Surveyor-General of India, Mount Everest was renamed
in honour of him, was selected by Sir Stamford Raffles to take part in the reconnaissance of Java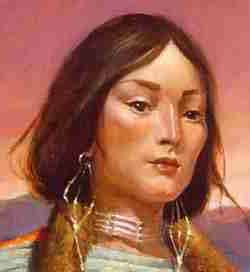 Sacajawea (1788-1812) was a Shoshone Indian who guided and acted as interpreter
and negotiator for Meriwether Lewis and William Clark on their exploratory
expedition. She traveled with them from North Dakota to the Oregon coast and back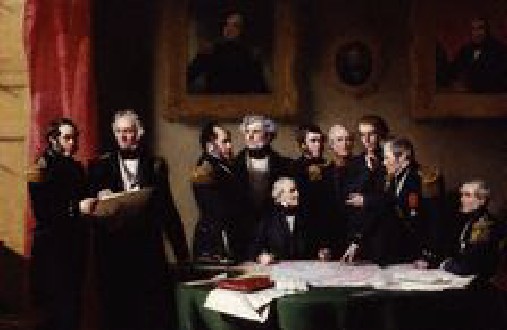 Sir John Richardson (1787-1865)

James Weddell (1787-1834) sailed on three expeditions to the Antarctic,
discovered the Weddell Sea (near the South Pole) and the Weddell Seal
and also set an 80-year record for the farthest southern latitude reached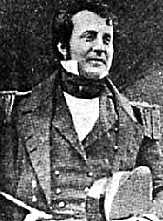 Sir John Franklin (1786-1847) proved the existence of a Northwest Passage
(a water route from the Atlantic Ocean to the Pacific Ocean through Canada),
he also explored the North American coast from the mouth of the Mackenzie
River in northwestern Canada, westward to Point Beechey (Alaska, USA)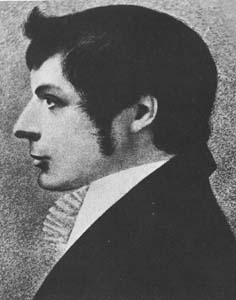 John Joseph William Molesworth Oxley (1785-1828) explored areas of eastern Australia and Tasmania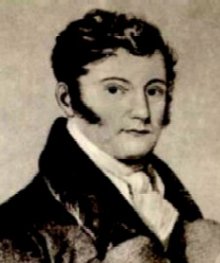 Prince Alexander Philipp Maximilian zu Wied-Neuwied (1782-1867)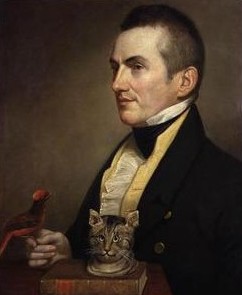 Charles Waterton (1782-1865)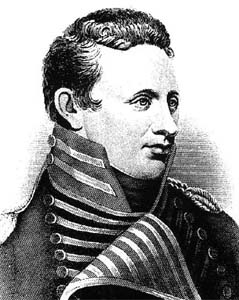 Zebulon Montgomery Pike (1779-1813) tried to find the source of the Mississippi
River and also explored the Rocky Mountains and southwestern North America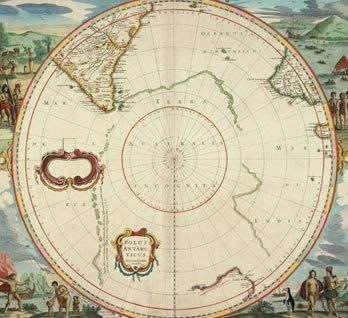 Fabian Gottlieb von Bellingshausen (1778-1852)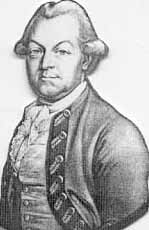 Simon Fraser (1776-1862) worked for the North West Company
of Montreal, explored the interior of British Columbia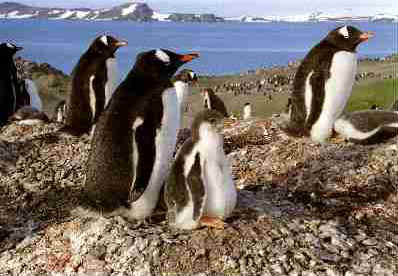 William Smith (1775-18??)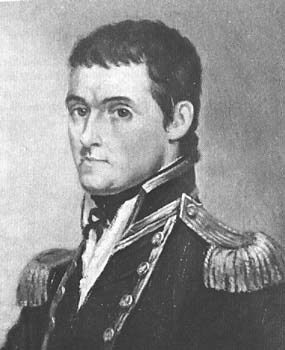 Matthew Flinders (1774-1814) circumnavigated Australia and mapped much of its coastline.
He and George Bass were the first Europeans to realize that Tasmania was an island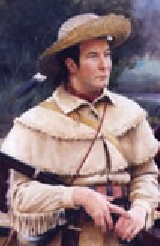 Nathaniel Pryor (1772-1831) joined the Lewis and Clark expedition at Louisville,
Kentucky and served under Gen. Andrew Jackson at the battle of New Orleans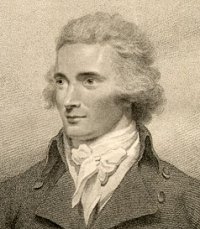 Mungo Park (1771-1806) was sent to Africa to investigate the mysterious river Niger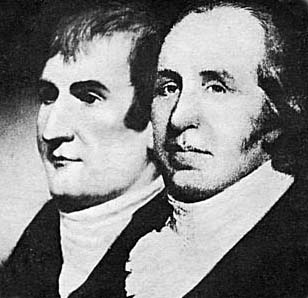 William Clark (1770-1838), Meriwether Lewis (1774-1809) the first Americans to cross their continent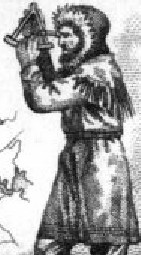 David Thompson (1770-1857) explored western North America, including what is
now western Canada and the western USA, he was the first European to explore the
entire length of the Columbia River, worked for the Hudson's Bay Company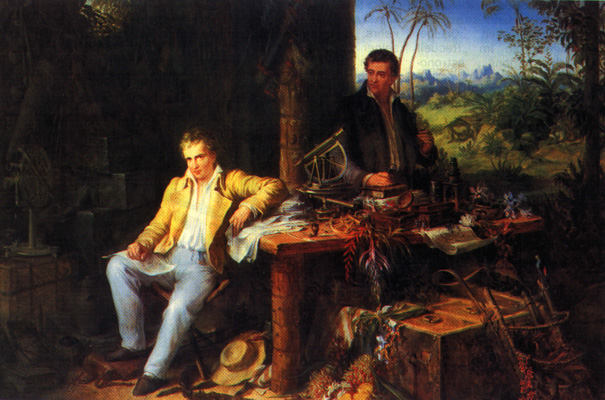 Alexander von Humboldt (1769-1859) travelled widely in South America, Europe, and Asia,
while climbing Mount Chimborazo, Ecuador, he set a world altitude record that lasted for 36 years;
Aimé Bonpland (1773-1858) accompanied Alexander von Humboldt during five years of travel
in Mexico, Colombia and the districts bordering on the Orinoco and Amazon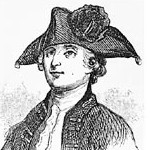 Edmund Fanning (1769-1841) made a fortune in the China trade, killing seals in the South Pacific
and exchanging their skins in China for silks, spices, and tea, which he in turn sold in New York
City, as master of the Betsey in 1797-1798, he discovered three South Pacific Islands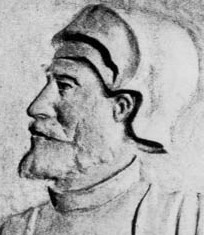 Gaspar de Portolá (1767-1784) was appointed Governor of Las Californias and founded
Monterey and San Diego, in 1768, Portola volunteered to lead a large expedition of settlers,
missionaries, and soldiers up the California coast to San Diego and Monterey
(in California) in order to establish new Franciscan missions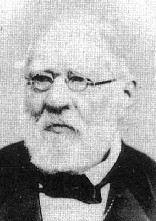 Jean-Frédéric Waldeck (1766-1875) traveled to Egypt with Napoleon's expedition, is best
known for his researching and documenting such Ancient Maya sites as Palenque and Uxmal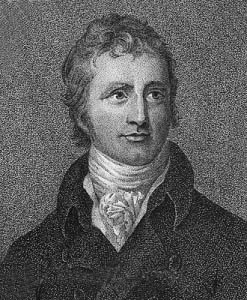 Sir Alexander Mackenzie (1764-1820) on the first, his expedition went northwards to
the Arctic Ocean, the second was the first crossing of North America by a white man since de Vaca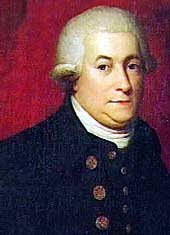 Captain George Vancouver (1758-1798) sailed to the northwest coast of
North America, discovering what is now called Vancouver Island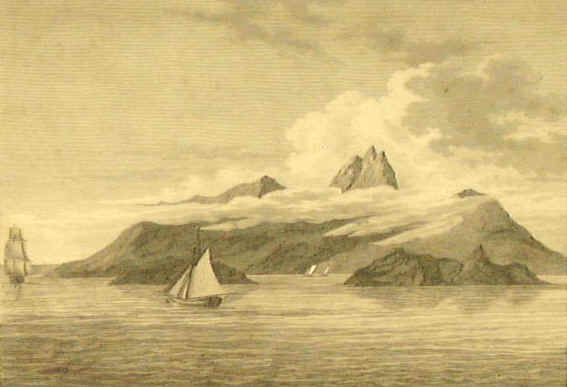 Captain John Meares (1756-1809)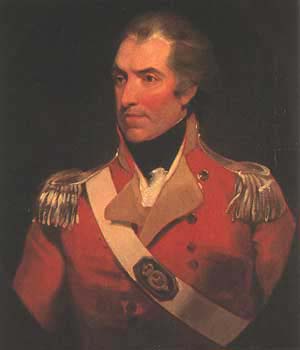 Colonel William Paterson (1755-1810)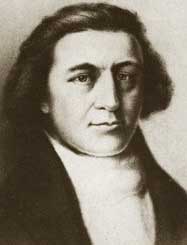 Robert Gray (1755-1806) traveled around South America to the Northwest
coast of North America and on to China, where he traded furs for tea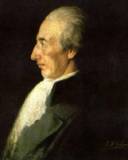 Alessandro Malaspina (1754-1810)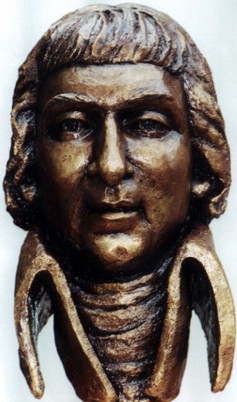 Nicolas-Thomas Baudin (1754-1803) captained ships transporting Austrian botanists
to the Indian Ocean and the Pacific. He also mapped the West Australian coastline

Jean Pierre Blanchard (1753-1809) first person to cross the English Channel in a hot air balloon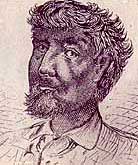 Jean-Baptiste-Point du Sable (1750-1818) founded the settlement that would later become Chicago

André Michaux (1746-1803)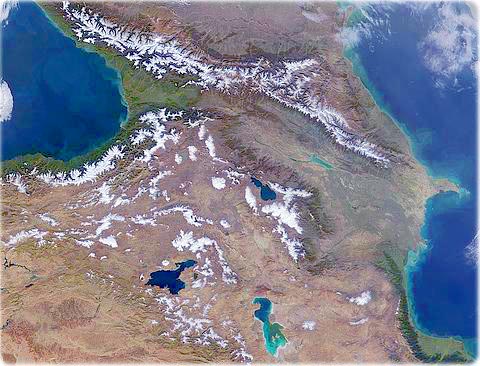 Johann Anton Güldenstädt (1745-1781)
Juan Francisco de la Bodega y Quadra (1744-1794)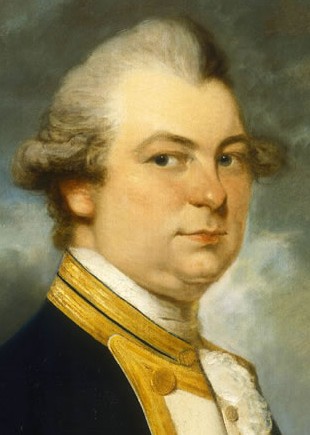 Constantine John Phipps, 2nd Baron Mulgrave (1744-1792)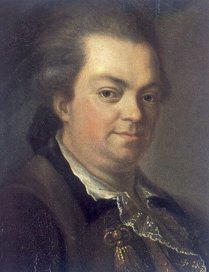 Cagliostro (1743-1795) adventurer, freemason and alchemist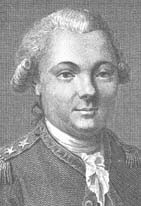 Jean-François de Galoup, Comte de La Pérouse (1741-1788) mapped the west coast
of North America in 1786, visited the Easter and Sandwich Islands (Hawaii)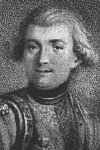 Moric Benovsky (1741-1786)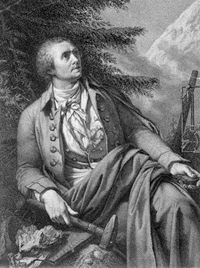 Horace-Bénédict de Saussure (1740-1799)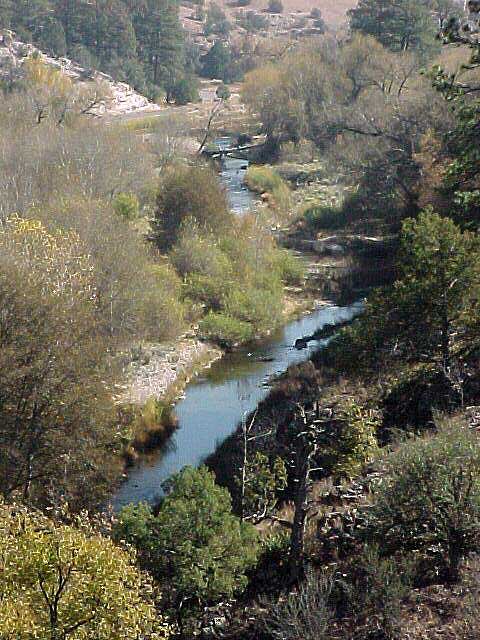 Father Francisco Tomás Garcés (1738-1781) explored the southwestern part of North America,
including what is now Arizona, U.S., southern California, and the Gila and Colorado rivers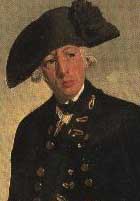 Captain Arthur Phillip (1738-1814) founded the first permanent European settlement in Australia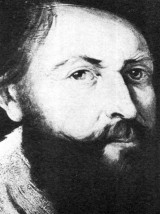 Captain Juan Bautista de Anza (1736-1788) was the first person of European descent
to establish an overland trail from Mexico to the northern Pacific coast of California,
as well he founded the cities of Los Angeles, San Francisco, and San Jose

Colonel Daniel Boone (1734-1820) founded the first US settlement west
of the Appalachian mountains and explored the Kentucky wilderness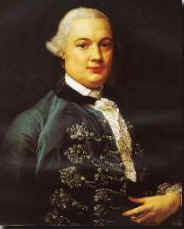 James Bruce (1730-1794)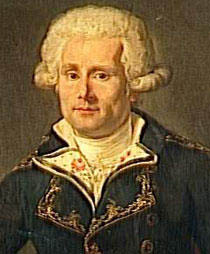 Louis Antoine de Bougainville (1729-1811) led a voyage around the world,
fought in the American War of Independence, and survived a duel in the
French Revoloution to become a friend of Napoleon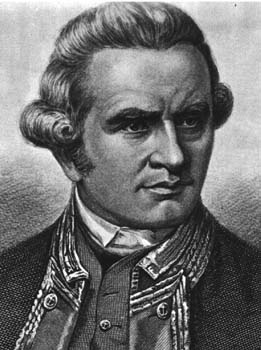 James Cook (1728-1779) made precise observations of the geography and
peoples of New Zealand, the east coast Of Australia and the Pacific islands
Juan Perez (1725-1775) explored the northwest coast of North America as far north as Alaska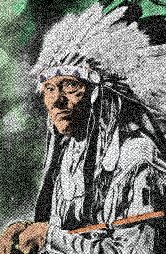 Chief Pontiac (1720-1769) organized the Ottawa tribe and others in the Great Lakes area
to fight the British, in what is known as Pontiac's War, the tribes captured eight of the 12 forts
that they attacked, and the settlements were left in ruins, by 1764 the French no longer supported
the Indian efforts and actually sided with the British, and the British re-took many of the areas
Pierre Poivre (1719-1786) Intendant des îles de France et Bourbon, coureur d'épices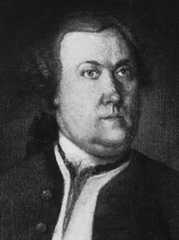 Pehr Kalm (1716-1779)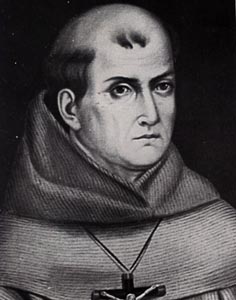 Father Junipero Serra (1713-1784) traveled to Mexico in 1749 to do
missionary work, was well-known for his acts of mortification of the flesh
Ferdinand Konščak (1703-1759)

Charles Marie de la Condamine (1701-1774) took exploratory trips to Algiers, Alexandria, Palestine,
Cyprus, and Constantinople before he was sent to Ecuador in 1735 to measure the Earth at the equator,
he returned to France by climbing the Andes Mountains and rafting down the Amazon River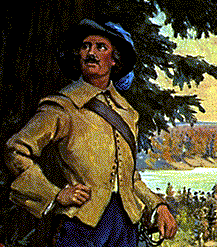 Pierre Gaultier de Varennes, sieur de La Vérendrye (1685-1749) traveled farther west
than any previous European explorer had; he traveled to Winnipeg and then southwest,
almost reaching the Missouri River, in 1730, the government of Quebec funded La
Verendrye's proposed expedition across Canada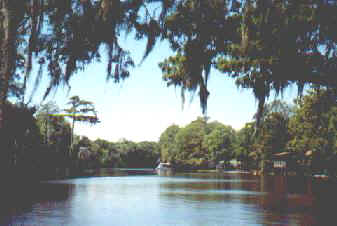 Jean Baptiste Bénard de La Harpe (1683-1765) explored the Mississippi,

Arkansas, Red,

and Sulphur Rivers, and the area near Galveston Bay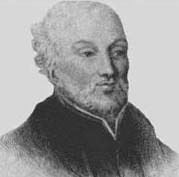 Pierre François-Xavier de Charlevoix (1682-1761) was sent from France to explore

Canada,

his writings are some of the earliest written accounts of North America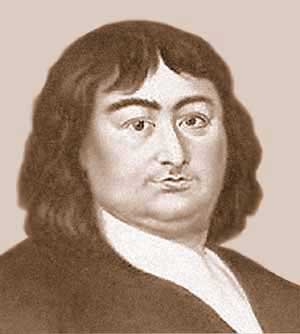 Vitus Jonassen Bering (1681-1741) led an expedition to determine whether or not Asia and North

America

were connected by a land bridge, Bering sailed through what is now known as the Bering

Strait, finding a sea route around Siberia to China, on the Great Nordic Expedition Bering

mapped much of the Arctic coast of Siberia for the Russian Empress Anna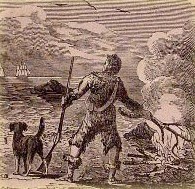 Alexander Selkirk (1676-1721)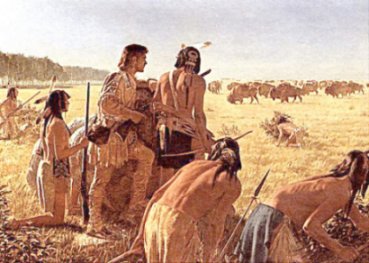 Henry Kelsey (1667-1724) became the first inland explorer of the Hudson's Bay Company
when he was seventeen years old, he was the first European to see the Canadian prairies,
when he extended the trade routes of the Hudson's Bay Company's trade to the Saskatchewan River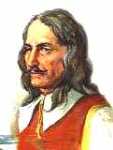 Antonie Laumet de La Mothe de Cadillac (1658-1730) founded the city of Detroit in 1701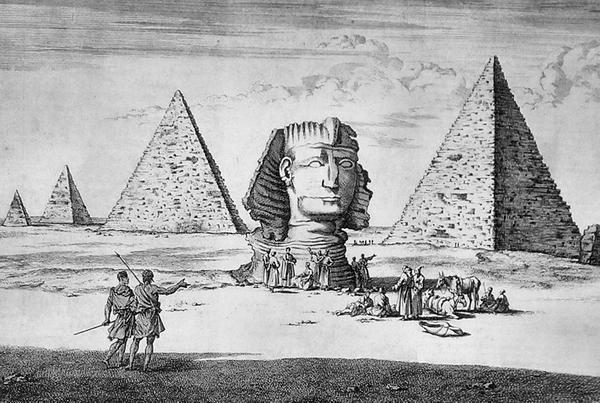 Cornelis de Bruijn (1652-1727)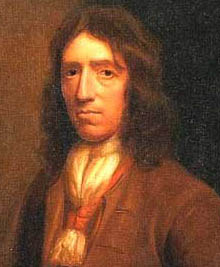 William Dampier (1652-1715) after voyages to Newfoundland and Java, Dampier
joined the Caribbean buccaneers and went on their pirate raids into the South Seas
Jean Bart (1650-1792) the popular hero of French naval service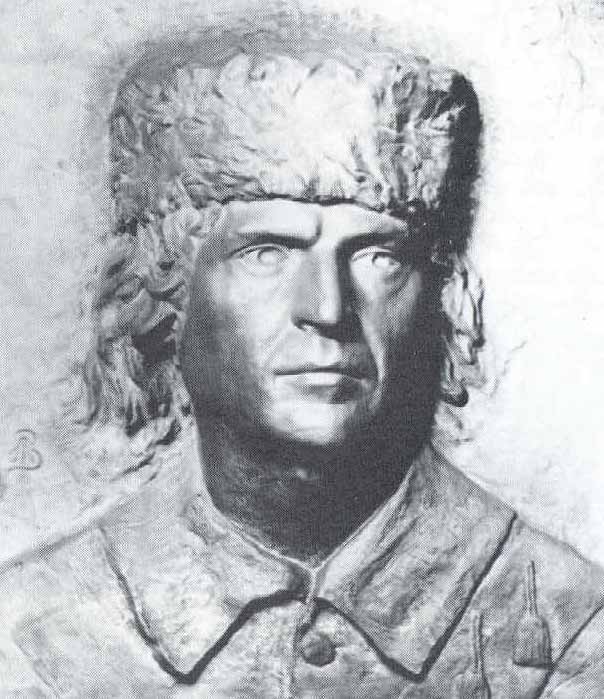 Louis Joliet (1645-1700) he and Father Jacques Marquette found the Mississippi River in 1673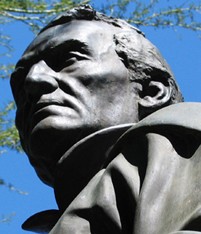 Father Eusebio Francisco Kino (1645-1711) founded many missions
and explored areas in southwestern North America,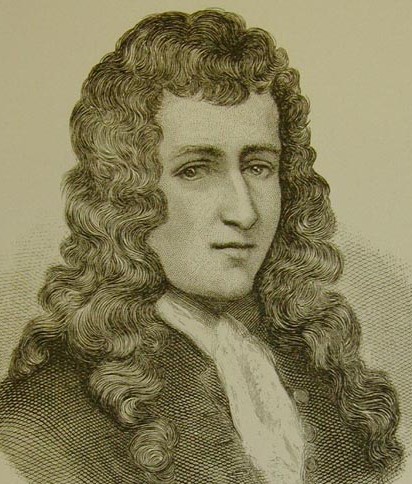 Rene Robert Cavelier, Sieur de La Salle (1643-1687) explored the area south of the
Great Lakes, and was one of the earliest backwoodsmen to see the Niagara Falls,
was sent by King Louis XIV to travel south from Canada and sail down the Mississippi
River to the Gulf of Mexico, built Fort Prud'homme at what is now Memphis, Tennessee,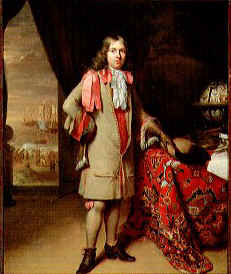 Willem de Vlamingh (1640-1698)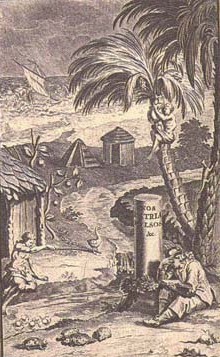 François Leguat (1637-1735)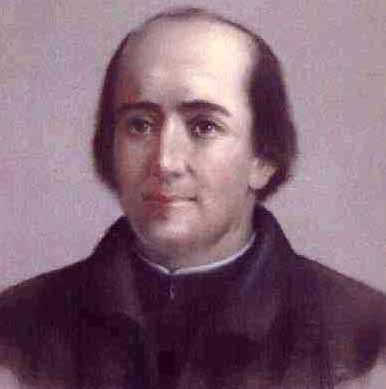 Father Jacques Marquette (1637-1675) Louis Joliet and Father Jacques
Marquette (and five others) found the Mississippi River in 1673

Pierre Esprit Radisson (1636-1710) he and his brother-in-law, Médard Chouart
de Groseillier, were the first European explorers to see what is now Minnesota.
Radisson was instrumental in forming the Hudson's Bay Company

Antoine van Leeuwenhoek (1632-1723) discovered the world
of cells inside plants and animals with his microscope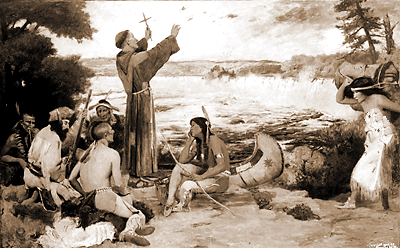 Louis Hennepin (1626-1705) discovered the Niagara and the Saint Anthony Falls for the western world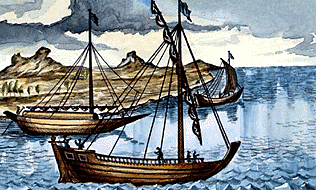 Semion Dezhnev (1605-1673)

Abel Janlzoon Tasman (1603-1659) while exploring for new lands for
trade he sighted the island of Tasmania off the south coast of Australia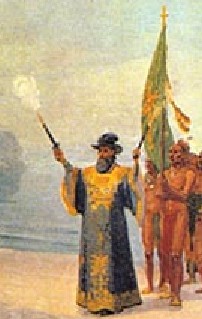 Jean Nicollet (1598-1642) lived with the Huron and Algonquin tribes, learning their languages and
customs, he traveled up the Ottawa River to Lake Nipissing, down the French River to Lake Huron,
and then across the lake to the straits of Michilimackinac, into Lake Michigan, and Green Bay
(in what is now Wisconsin), his route later became a major fur-trading route for the French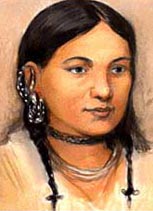 Pocahontas (1595-1617) daughter of the Indian Powhatan chief, saved Captain
John Smith's life, she eventually married the English settler John Rolfe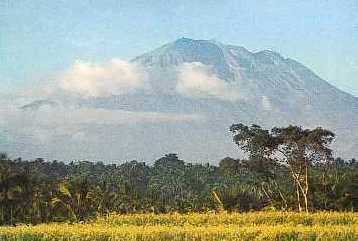 Jan Carstensz (1595-?)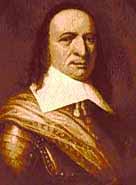 Peter Stuyvesant (1592-1672) was appointed the director of Curaçao, Aruba, and Bonaire
(islands in the Caribbean), lost New Amsterdam to the British in 1664, when the colonists
decided to surrender to the British without a fight, New Amsterdam was renamed New York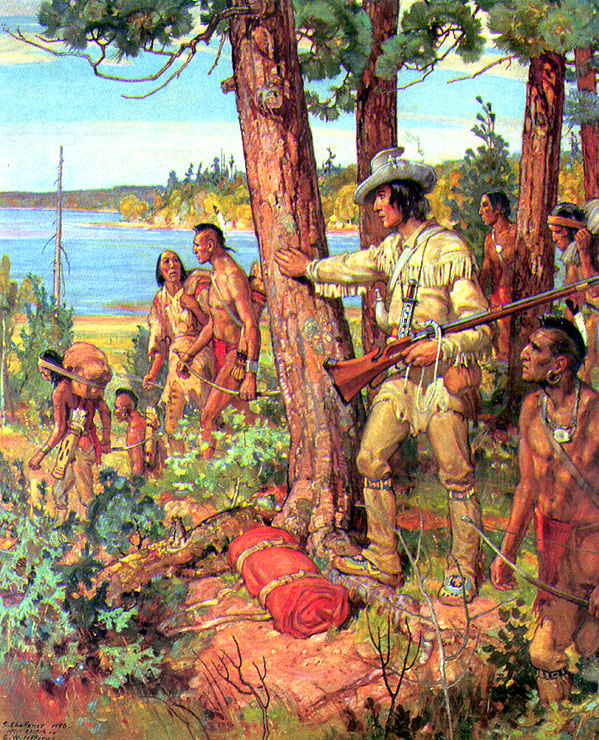 Étienne Brûlé (1592-1632) was sent by Samuel de Champlain to live with the Hurons, he was
probably the first European to see Lake Huron, Lake Ontario, Lake Erie, and Lake Superior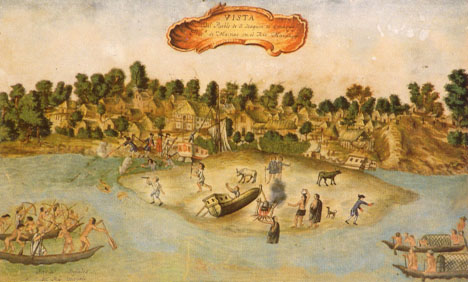 Pedro Teixeira (15??-1640)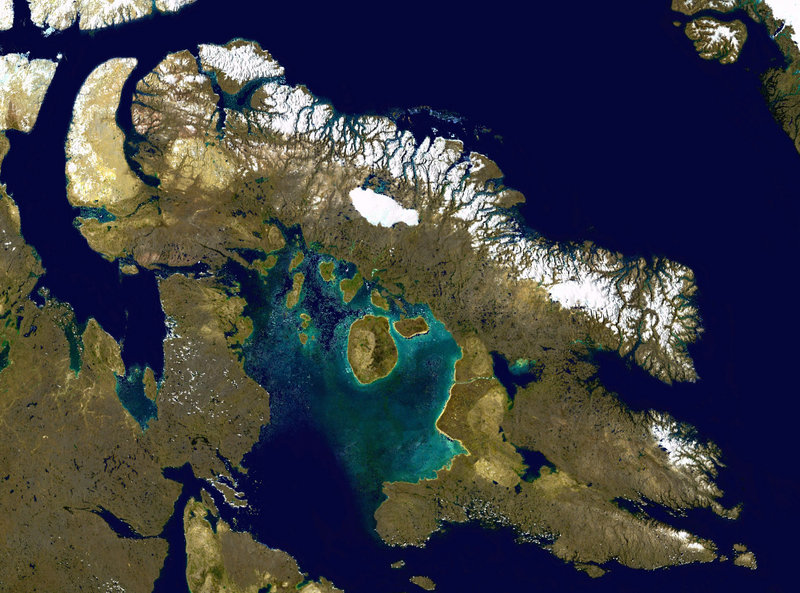 William Baffin (1584-1622) as pilot on two expeditions sent out to search for the
Northwest Passage under command of Robert Bylot, the second, NW through Davis
Strait, led to exploration of what was later called Baffin Bay and Baffin Island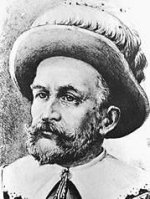 Peter Minuit (1580-1638) was the first director general of New Amsterdam, a Dutch colony
in America, he is famous for buying the island of Manhattan with trinkets valued at about $24

Captain John Smith (1580-1631) one of the founders of the Jamestown, Virginia, settlement,
he led expeditions exploring Chesapeake Bay and the New England coast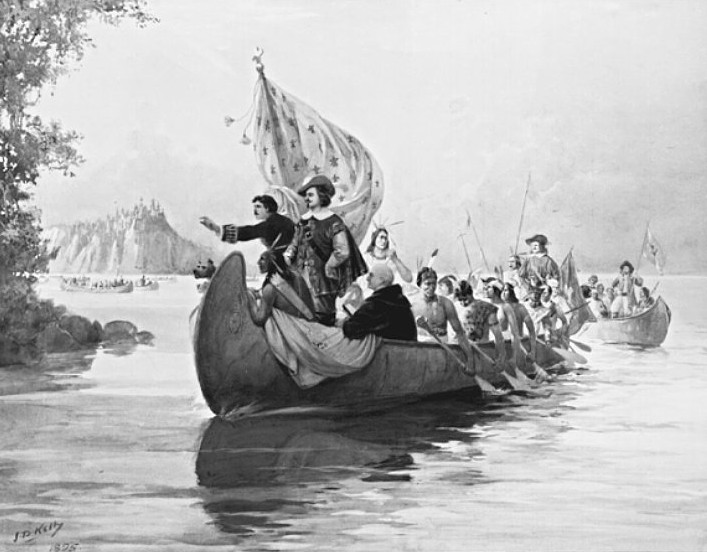 Samuel de Champlain (1570-1635) mapped much of northeastern North America and
started a settlement in Quebec, sailed up the St. Lawrence River and the Saguenay River;
they also explored the Gaspe Peninsula. He returned to France in 1603, and
decided to search for a Northwest Passage and to settle the Gaspe Peninsula,
befriended the Huron Indians and helped them fight the Iroquois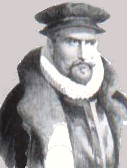 Pedro Fernandez de Quiros (1565-1615) was Mendana's pilot on a 1595
expedition to colonize the Solomon Islands (in the Pacific Ocean)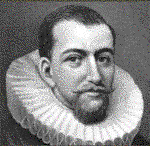 Henry Hudson (1565-1611) explored parts of the Arctic Ocean and northeastern North America. The
Hudson River, Hudson Strait, and Hudson Bay are named for Hudson, is credited with discovering the
location which is now New York City (although da Verrazzano had previously sailed by the area in 1524)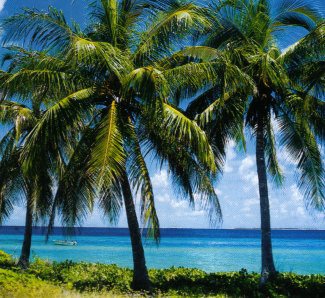 Luiz Vaez de Torres (1565-1610)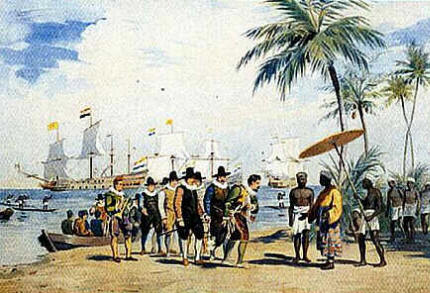 Cornelis de Houtman (1565-1599)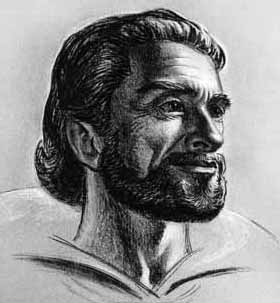 Captain Christopher Newport (1560-1617) was an English privateer and navigator who
transported colonists to the first permanent English colony in America, Jamestown, and sailed
back and forth from England to the New World five times between 1606 and 1611,
transporting both supplies and colonists, and halted the execution of Captain John Smith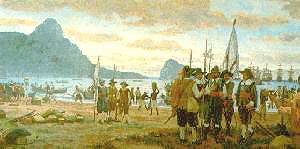 Fernão de Noronha (15th century/16th century)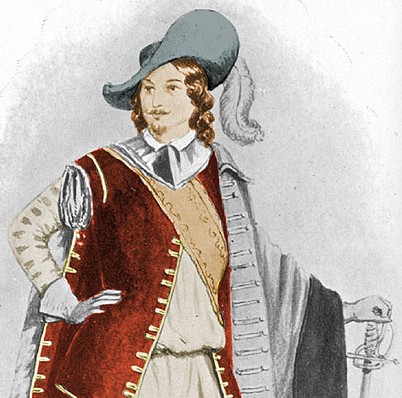 Pierre Dugua, Sieur de Monts (1558-1628) travelled to northeastern North America for the first time in 1600 with
Pierre Chauvin de Tonnetuit, and in 1603 Henry IV, the King of France, granted Dugua a 10-year exclusive right
to colonize lands in North America between 40º-45º North latitude. The King also gave Dugua a monopoly in the
fur trade for these territories and named him governor of the area. In return, Dugua promised to bring 60 new colonists
each year to what would be called l'Acadie. Entering Baie François (the Bay of Fundy) in June 1604, Dugua and
his settlers founded a colony on Île-Ste-Croix but the colony moved to better land on the south shore of Baie
François at Port-Royal in 1605. He also played an important role for the establishment of the largest french colony
in the world when he sent Champlain to open a commercial centre at Quebec in 1608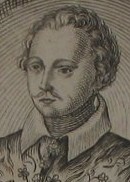 Thomas Cavendish (1555-1592) shared in Sir Richard Grenville's expedition to Virginia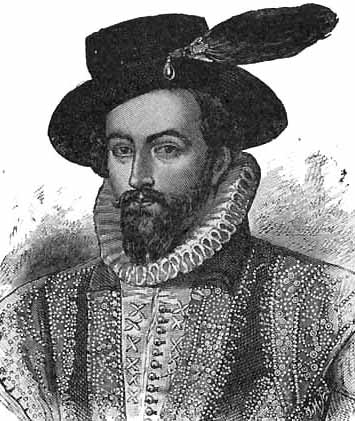 Sir Walter Raleigh (1554-1618) led expeditions to both North America and South America;
he was trying to found new settlements, find gold, and increase trade with the New World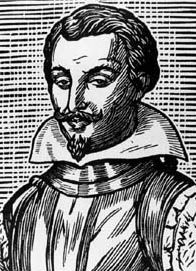 Sebastián Vizcaíno (1550-1628) sailed up the coast of California in three ships at the
request of King Phillip II of Spain, named San Clemente, Catalina, Santa Barbara, Point
Concepcion, Carmel, Monterey, La Paz, and Ano Nuevo, he also travelled to Japan in 1610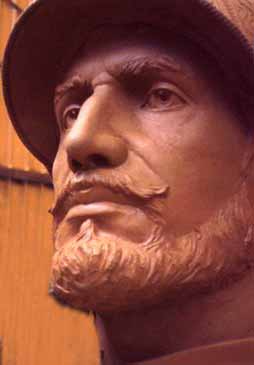 Juan de Oñate (1550-1630) established the colony of New Mexico for Spain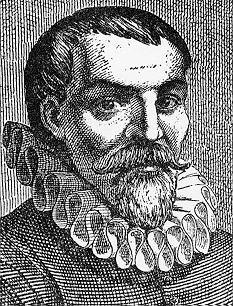 Willem Barents (1550-1597) left Amsterdam with two ships to search for the
Northeast passage to eastern Asia, the Barents Sea was named for him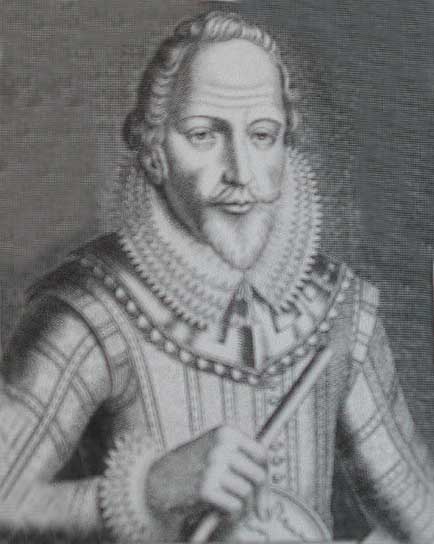 John Davis (1550-1605) made several voyages in search of the North West Passage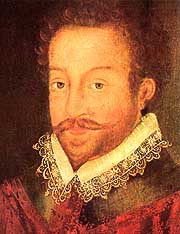 Sir Francis Drake (1543-1596) the first Englishman to circumnavigate the world,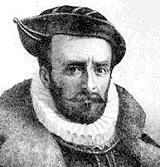 Álvaro de Mendaña de Neira (1541-1595)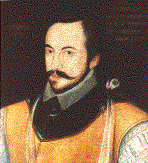 Sir Humphrey Gilbert (1539-1583) started English settlements in Ireland (to try to stop the
Irish rebellion) and, much later, sailed to North America in search of a Northwest Passage
(a sea route to Asia through North America)

Sir Martin Frobisher (1535-1594) in 1576, Frobisher began a series of three trips to what is now Canada,
and found some ore that he thought was gold (it was not - it was pyrite, also called Fool's Gold) on Baffin Island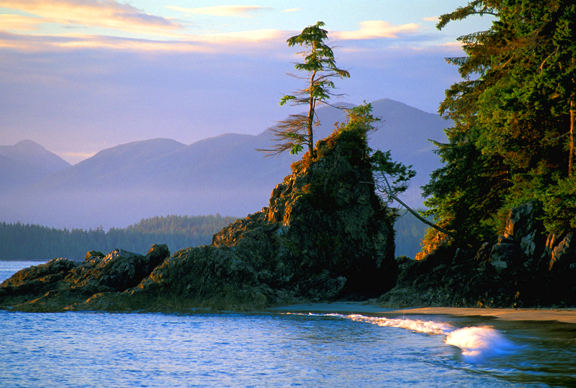 Juan de Fuca (1532-1601) sailed up the western coast of North America from Mexico to
Vancouver Island in 1592, looking for a passage from the Pacific Ocean to the Atlantic Ocean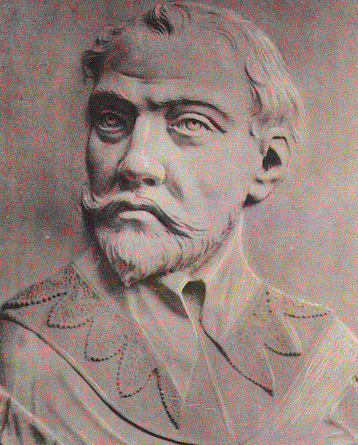 Sir John Hawkins (1532-1595) sailed to Hispaniola (now Haiti) for a London syndicate of businessmen in order
to trade Guinean slaves in the Spanish West Indies, during a third West Indies slave-trading trip with Drake,
a need for repairs sent their six ships to a harbor in San Juan de Ulua, near Veracruz, Mexico, the Spanish fleet
then attacked the English ships; only two ships survived (those commanded by Hawkins and Drake), this
attack led to a series of battles that later culminated in a war between the Spain and England, in this war,
England crushed the Spanish Armada in 1588 and became the dominant world power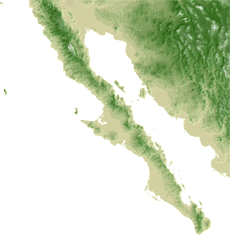 Hernando de Alarcón (15??-15??)
García López de Cárdenas (15??-15??)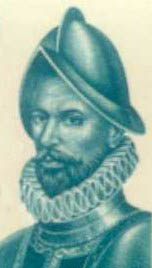 Francisco de Orellana (1511-1546) crossed the Andes and reached the headwaters of the Amazon River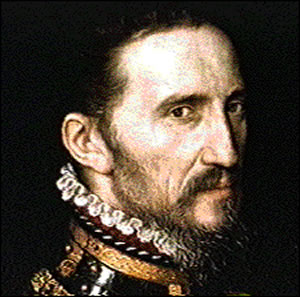 Francisco Vásquez de Coronado (1510-1554) was the first European to explore North
America's Southwest, he was a governor of New Galicia, a western province of Mexico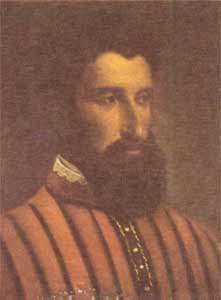 Gonzalo Jiménez de Quesada (1509-1579)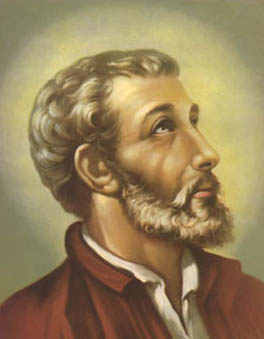 Francis Xavier (1506-1552) sailed to Japan to introduce Christianity there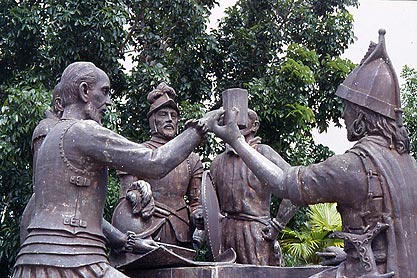 Miguel López de Legazpi (1502-1572)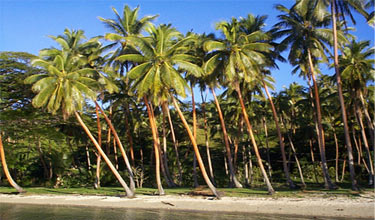 Ruy López de Villalobos (1500-1544)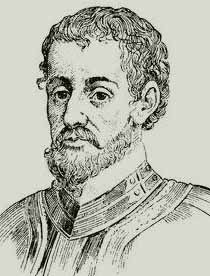 Hernando de Soto (1500-1542) was the first European to explore Florida and the southeastern US,
Francisco Pizarro enlisted de Soto for an expedition to Peru. During this expedition they met and
killed Atahualpa, the ruler of the Incas and conquered the Inca empire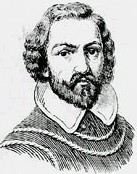 Juan Rodríguez Cabrillo (1499-1543)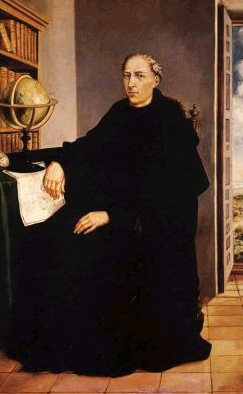 Andrés de Urdaneta (1498-1568)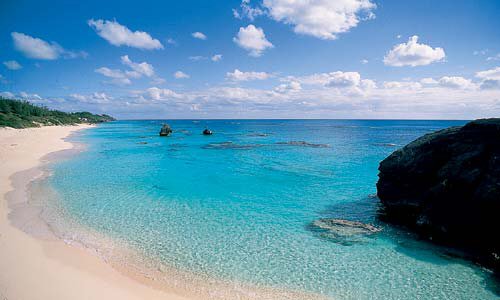 Juan de Bermudez (149?-1570) discovered the Bermuda islands

Fray Marcos de Niza (1495-1558) was a Franciscan priest who is said to have traveled to
the fabled "Seven Golden Cities of Cibola" in what is now the western part of New Mexico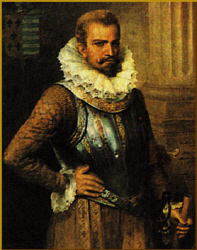 Pedro de Alvarado (1495-1541)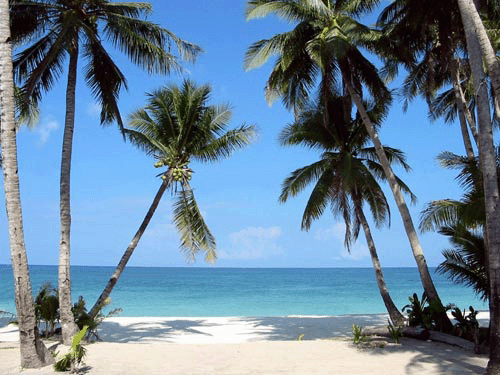 Alonso Alvarez de Pineda (1494-1519)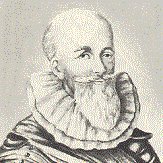 Bernal Diaz del Castillo (1492-1584) historian and soldier who chronicled the Spanish conquest of Mexico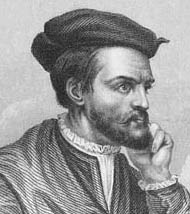 Jacques Cartier (1491-1557) discovered the entrance to the St. Lawrence River, friendly
Indians told him of a place up-river they called 'Canada', he named a hilltop 'Mont Real'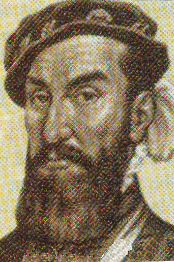 Alvar Nunez Cabeza de Vaca (1490-1557) Shipwrecked on the gulf coast of north America,

he and his companions were captured by the Indians, but by claiming to be medicine men

they managed

to pass from tribe to tribe until they finally reached safety in Mexico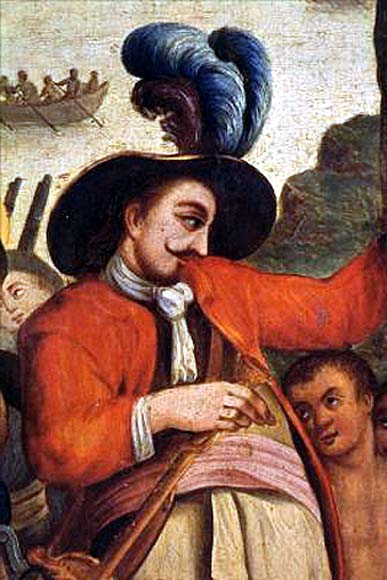 Juan de Grijalva (1489-1527)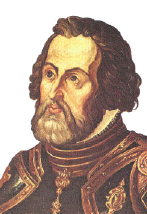 Hernan Cortes (1485-1547) Conqueror of Mexico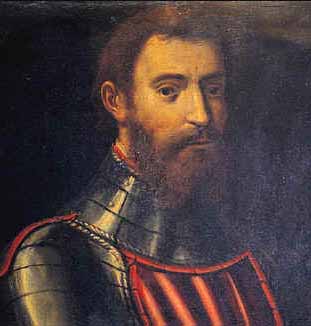 Giovanni da Verrazzano (1485-1528) explored the northeast coast of North America

from

Cape Fear, North Carolina to Maine while searching for a Northwest passage to

Asia, he anchored in the narrows now named after him off of the coast near New York.

He was the first to name the area that he explored Acadia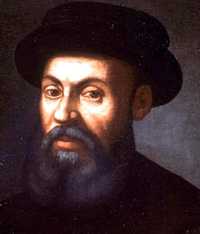 Ferdinand Magellan (1480-1521) discovered the South American straits
António de Abreu (fl. 16th century) was a Portuguese navigator who discovered the island of Timor and
the Banda Islands in 1512, in the archipelago of Indonesia, during an exploratory voyage to the Moluccas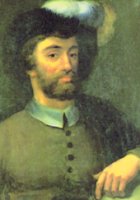 Juan Sebastián Elcano (1476-1526) commanded back home
the first successful expedition to circumnavigate the globe in 1522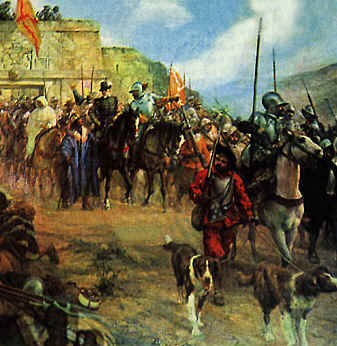 Diego de Almagro (1475-1538)

Vasco Nunez de Balboa (1475-1519) was the first European to see
the eastern part of the Pacific Ocean crossing the Isthmus of Panama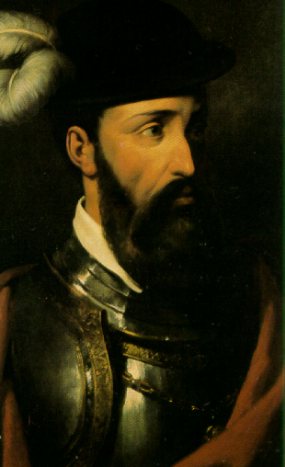 Francisco Pizarro (1474-1541) conquered the Inca empire of six million people with 150 men

Panfilo de Narvaez (1470-1528) helped conquer Cuba in 1511 and led a Spanish royal
expedition to North America, was granted the land of Florida by the Emperor Charles V in 1526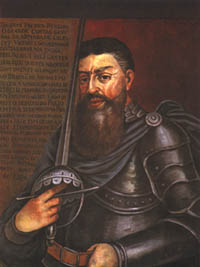 Duarte Pacheco Pereira (1469-1533)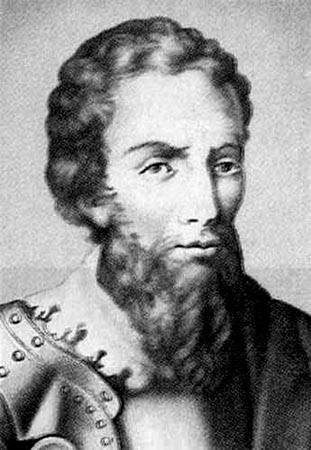 Pedro Álvares Cabral (1467-1520) was the first European to see Brazil on an expedition
with Bartolomeu Dias, King Manuel I of Portugal sent him on an expedition to India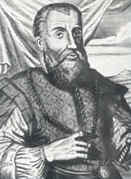 Diego Velázquez de Cuéllar (1465-1524)
Pedro Escobar (15th century) Portuguese explorer who discovered
São Tomé and Príncipe together with João de Santarém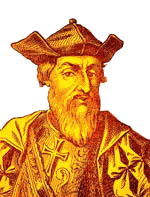 Vasco da Gama (1460-1524) Admiral of the first fleet to reach India from Europe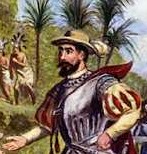 Juan Ponce de Leon (1460-1521) was the first European to set foot in Florida, he also
established the oldest European settlement in Puerto Rico and discovered the Gulf Stream
Juan de la Cosa (1460-1510)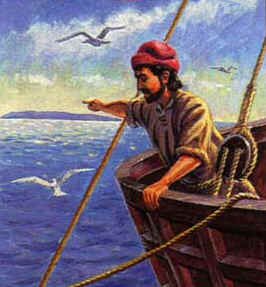 João da Nova (1460-1509)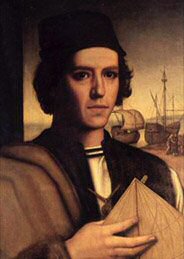 Vicente Yáñez Pinzón (1460-15??)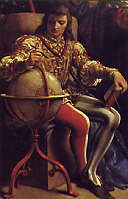 Martin Behaim (1459-1537) made the earliest globe, accompanied the
Portuguese explorer Diogo Cam on a voyage to the coast of West Africa;
during this trip, the mouth of the Congo River was discovered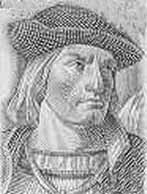 Bartolomeu Dias (1457-1500) led the first European expedition to sail around Africa's Cape of Good Hope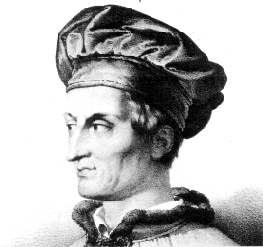 Amerigo Vespucci (1454-1512) was the first person to realize that the Americas were
separate from the continent of Asia, America was named for him in 1507, Ojeda and
Vespucci discovered the mouth of the Amazon and Orinoco Rivers in South America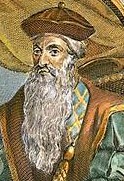 Afonso de Albuquerque (1453-1515) sailed to the Spice Islands (the Moluccas, a group of
Islands in Indonesia), forcibly destroyed the Indian city of Calicut and took Goa for Portugal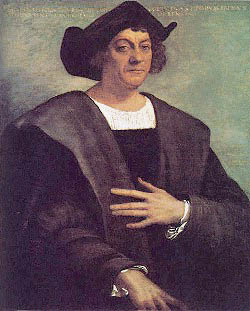 Christopher Columbus (1451-1506) sailed west from Spain with three
small ships, two months later he reached Guanahani in the Bahamas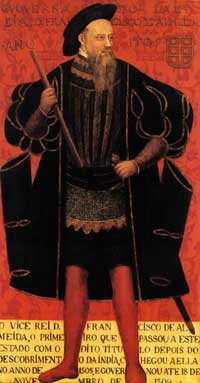 Francisco de Almeida (1450-1510)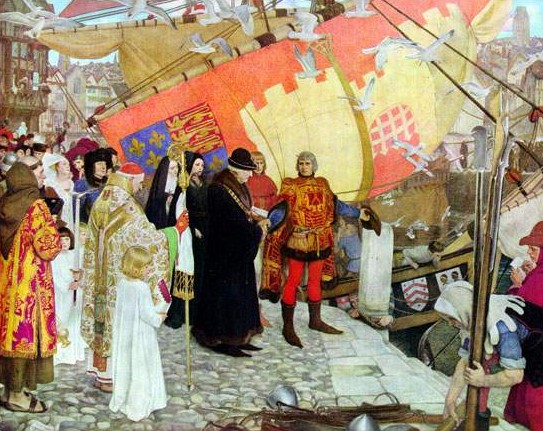 John Cabot (1450-1499) explored the Canadian coastline and named many of its islands and capes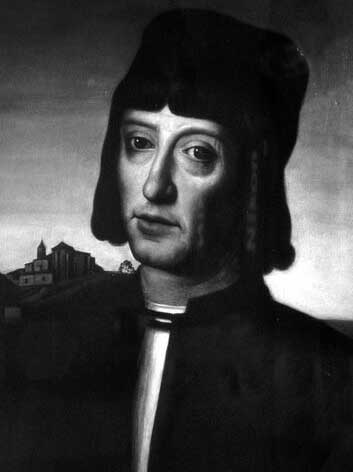 Martin Alonzo Pinzon (1441-1493) sailed with Christopher Columbus
on his first voyage to the New World, as captain of the Pinta

João Fernandes Lavrador (14??-1501)
Lopes Gonçalves (15th century) Portuguese explorer of the Atlantic, the first to cross the Equator in 1473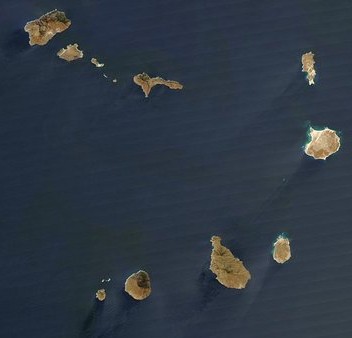 Alvise da Cadamosto (1432-1511) reached the mouth of the Gambia River
in west Africa, claimed to have discovered the Cape Verde Islands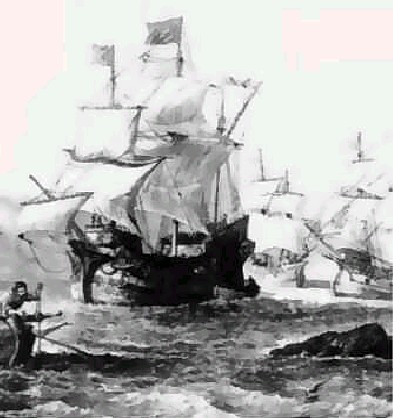 Didrik Pining (1428-1491)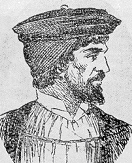 João Vaz Corte-Real (15th century)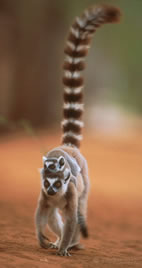 Diogo Dias (15th century)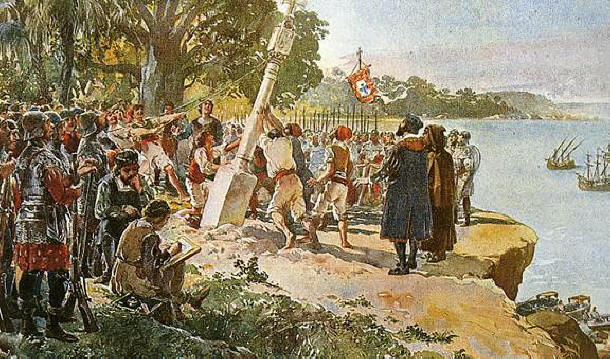 Diogo Cão (15th century)
Pêro de Alenquer (15th century) Portuguese explorer of the African coast. Accompanied Bartolomeu Dias in his journey
around the Cape of Good Hope in 1487/88. Latter wrote a description of Vasco da Gama's first voyage to India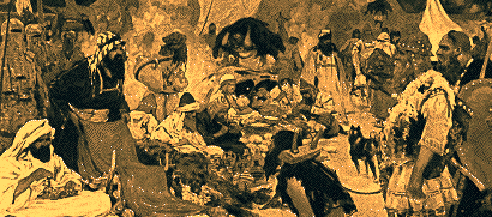 Afanasiy Nikitin (14??-1472)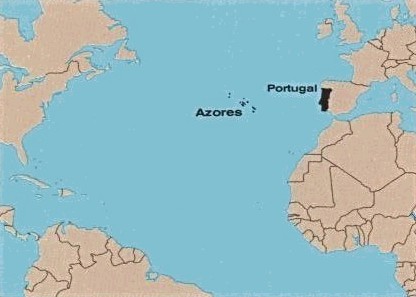 Gonçalo Velho (15th century)

Nuno Tristão (15th century)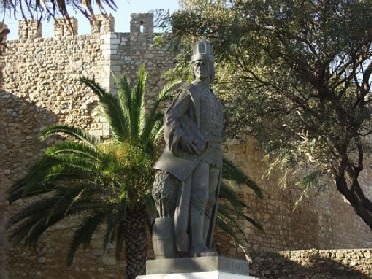 Gil Eanes (15th century)
Niccolò Da Conti (1395-1469)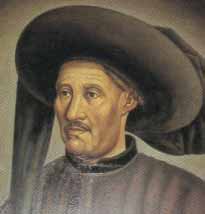 Prince Henry the Navigator (1394-1460)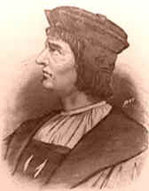 João Gonçalves Zarco (1390-1470)
Zheng He (1371-1435)

Lancelotto Malocello (fl. 1312)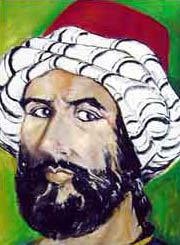 Ibn Batuta (1304-1368) journeyed almost 75,000 miles in his lifetime,
visiting Arab communities as far apart as Timbuktu and Peking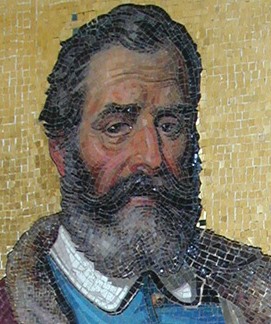 Marco Polo (1254-1324) crossed the Persian desert, climbed the Pamirs,
and finally reached the court of the great Khan, Kublai, near Peking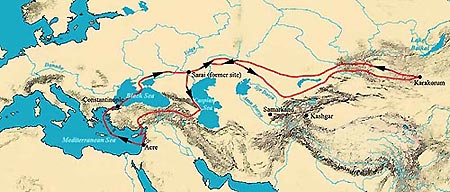 William of Rubruck (1220-1293)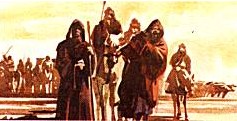 John de Piano Carpini (1180-1252) the first European to describe the vast steppe country of Central Asia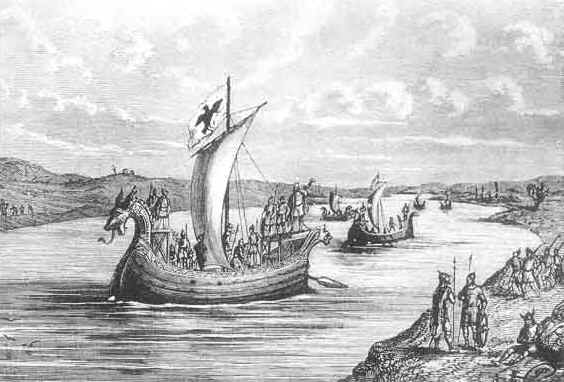 Thorfinn Karlsefni (fl. 1010)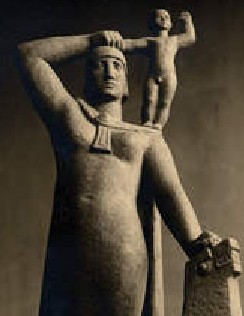 Guðríður Þorbjarnardóttir (fl. 1000) was the first woman to bear a child of
European descent in America, and later walked to Rome on foot to see the Pope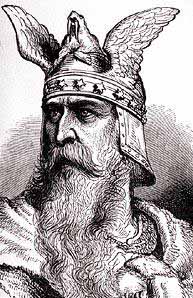 Leif Ericsson (970-1020) son of Eric the Red, the first
European to make a deliberate voyage to North America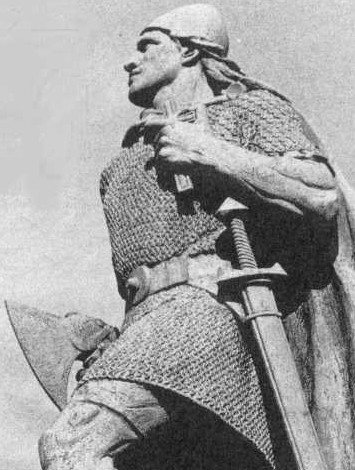 Eric the Red (950-1004) was the first European in Greenland
Ahmad ibn Rustah (10th century)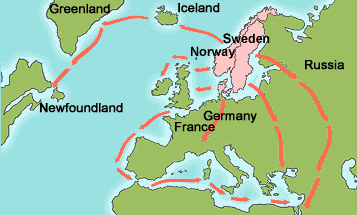 Bjarni Herjólfsson (fl. 943)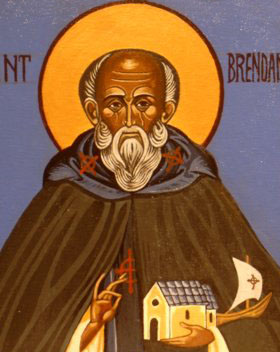 Saint Brendan (486-578) sailed to the Hebrides, the Canary Islands, the Azores and Iceland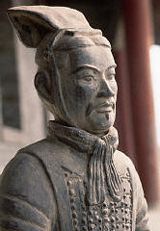 Chang Ch'ien (174-114 bc) traveled to the steppes of Central Asia,
opened up Chinese trade and helped begin the Silk Road

Pytheas of Massilia (380-310 bc) traveled over a considerable
part of Britain, circumnavigating it between 330 and 320bc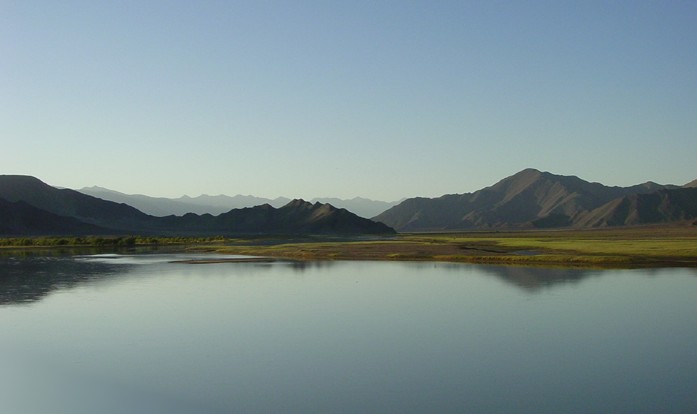 Scylax of Caryanda (fl. 500 bc) explored the Middle East, including the Indus River
Hanno the Navigator (fl. 570 bc) explored the Atlantic coast of Africa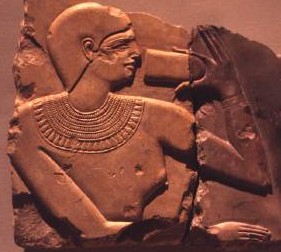 Hannu (fl. 2750 bc) travelled along the Red Sea to a land called Punt,
sailed to what is now part of eastern Ethiopia and Somalia